Google Ads Agency In Perth
Google Ads is among the most efficient and results-driven marketing techniques, offering precise targeting capabilities and a high potential for generating substantial ROI. As a distinguished Google Partner, Digifronix Google ads agency in Perth is widely recognized for unparalleled expertise in managing successful Google Ads campaigns.
Google Ads is the most powerful advertising platform to drive more leads & increase sales.
We Just Don't Talk we give Results
Our Approach To Google Ads Management
Our team understands what it takes to develop a great Google advertising strategy for our clients.
We will create targeted campaigns that are cost-effective & profitable.
Our Range of Google Ads Services
We offer a complete suite of Google Ads Management Services
Search advertising is an important Google advertising strategy and has expertise with uses of different terms like Paid Search, SEM, etc. to drive maximum benefit. Businesses of any size can utilize and benefit from search ads. Our approach to search advertising is a light different. We are data-driven, precise and 100 percent transparent. We manage the full process for you including extensive keyphrase research, competitor analysis, ongoing management, testing, and reporting.
Within the display advertising program, you can present your ads to different websites and blogs. It is a great method to reach people who are interested in the services you provide. We build more engagement, brand value, recognition, and growth with the display advertising. We utilize the latest techniques, remarketing tools and Google analytics to do display advertising in an excellent way.
Video ads are the most appealing type of advertising asset. It is a great way to make a genuine connection with potential customers. Video ads have a very profound branding effect and can create an effective brand recall. Your video Ad will play before appropriate YouTube videos, and may also be suggested in the sidebar of the website's search and watch pages.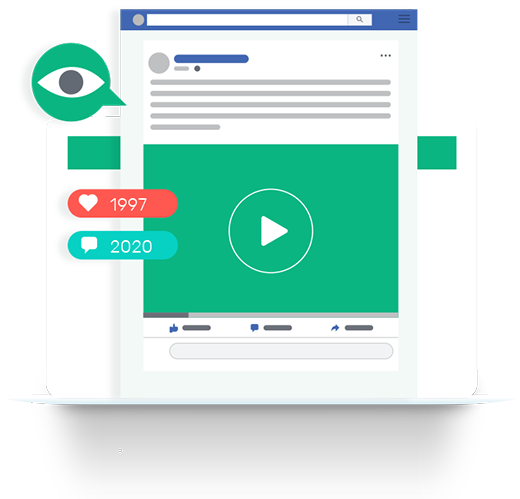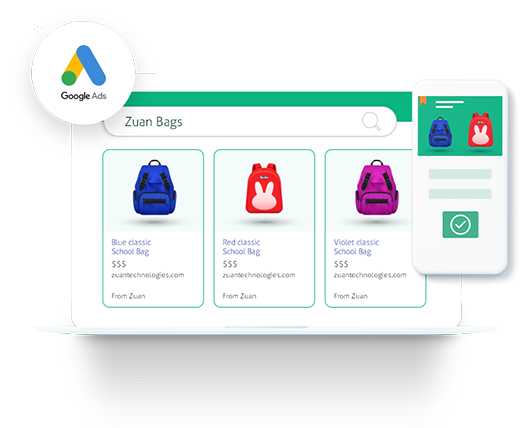 Google Shopping Ads are imperative for online retail marketing business. If you are an eCommerce retailer, you can display images of your products at the top of Google results using Google Shopping. We will help you set up, manage and optimize your shopping campaigns and product listing ads to promote your inventory. We promote your products by optimizing & organizing your product stock listing, and shopping campaigns by targeting correct keywords.
Remarketing is a smart advertising technique which will allow you to show ads to users who have visited your website earlier. It exhilarates users to return on the website by gently prompting and reminding them with relevant ads. The "reminder" ads will be shown on the bases of their search patterns and previous interaction with your website. We will help you to improve ROI and increase conversions by marketing to people who have already visited your website.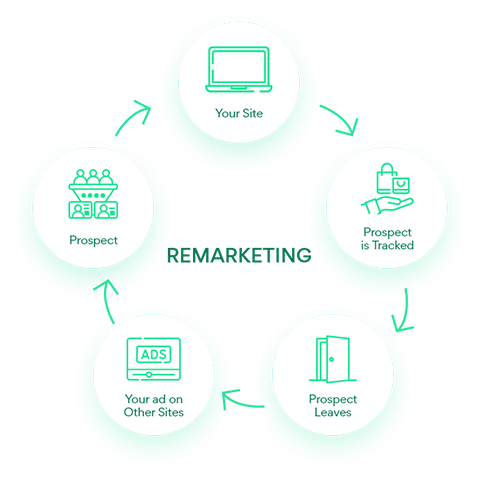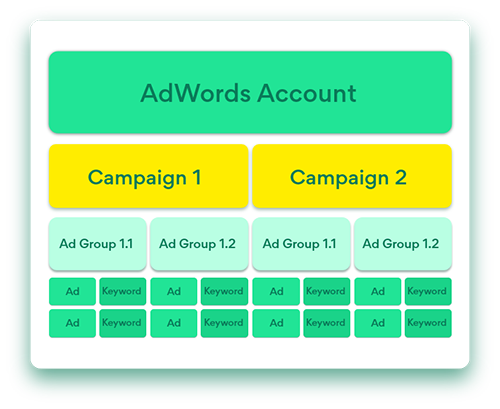 Highly focused keyword research will discover the most cost-effective approach to obtaining clients who are searching for exactly what you provide. At Digifronix we manage your Google Ads account targeting the keywords that will drive buyers to your site. Through the different research tools we use, we will build effective paid search campaigns centered on meeting your target lead or cost per sale. We will research keywords and costs to determine which keywords have the potential to provide the best ROI.
Campaign and Adcopy Creation
Effective Google Ads requires effective ad creation. We provide quality copywriting and design services to prepare ads that match your brand, communicate key messages and drive results. All campaigns utilize A/B testing to enhance click-through rates(CTR) and improve sales conversion.
We will set up your Google Ads campaign, create ad copy and configure all settings. Many ad variations will be created and modified to obtain the highest conversion rates possible. Digifronix focuses on the age group's keywords to ensure more growth and higher traffic at a lower cost that achieves our client's business goal.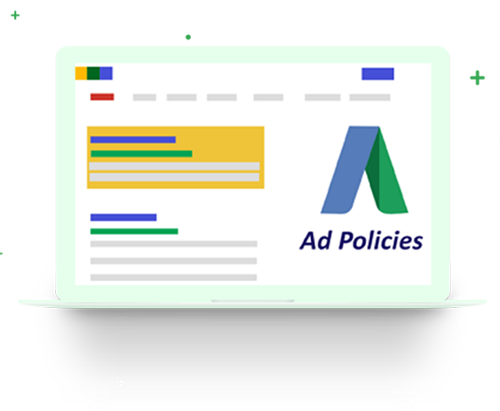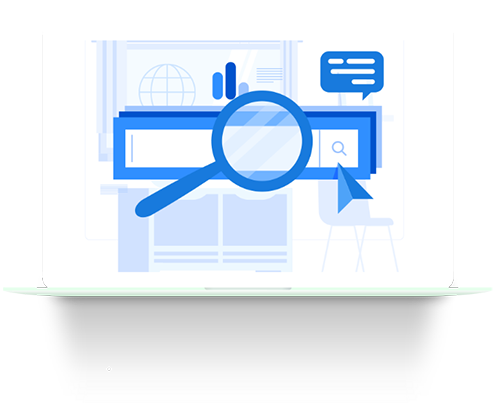 Without analyzing your data, you might not get the right traffic for your website. Our team ensures measuring and tracking the entire data to re-optimize the account moving forward. Without the right data, optimizing a PPC campaign would just be a shot in the dark, so one of the quite initial things we do is to make sure the tracking is set up properly, giving us all the data we need to optimize the accounts going forward.
We produce reports which provide meaningful insight into what's happening with your PPC campaign. Our reports are created to present insight into your PPC campaign. Our reports reveal the improvements in your campaigns and what we have done to help guarantee your success. Every month we will provide a report of what was done and what the plan is for the coming month. We will also schedule a review call with our team and yours.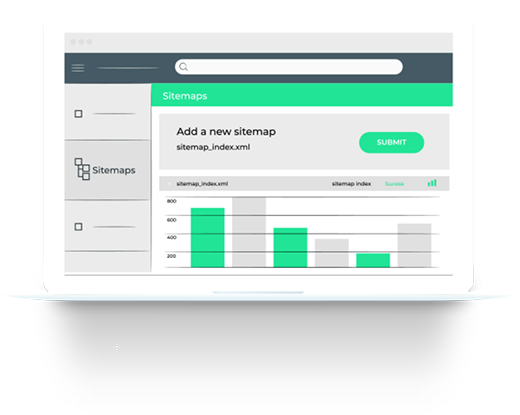 Get 500 - 700 Leads Per Month to increase your business.
Get the free quote from our Google ad expert.
Why Choose Us for Your Google Ads in Perth
Being a reputed Google Ads service provider, we ensure you are connected with your customers wherever they are.
Maximize your online visibility and drive more leads and sales with our expert Google Ads service.
We dont call ourself best google ads agency in Perth, but our proven strategies and Creative Team can beat the Compitators.
What our clients says about us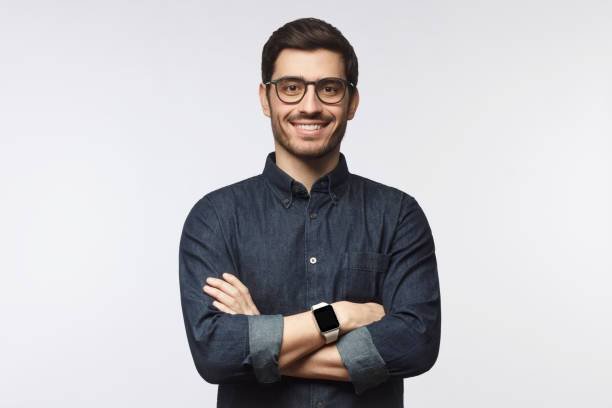 Rick E
"I would like to personally thank digifronix for there outstanding seo & smm strategies . Thanks for the great service. I have gotten at least 50 times the value from social media marketing."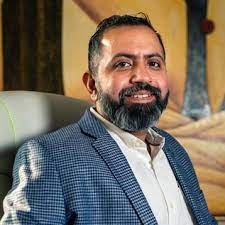 shiv kumar
We are extremely happy to have digifronix as our digital partner. Their service levels are really good and the core team has in-depth knowledge of seo. Our expectations are always met and in most cases exceeded, kudos to the team!
Frequently Asked Questions